ABOUT US
We are four independent General Dental Surgeons operating together in a shared premises in Fermoy Town Centre. The practice was established by Charles P. O'Meara B.D.S in 1928 and he was joined by his son David O'Meara B.D.S. in 1963. Andrew O'Brien B.D.S. joined the practice in 1977 as an independent Dental Surgeon. John Mills B.D.S. M.Clin.Dent joined in 2000, also on an independent basis and most recently Cian O'Meara B.D.S. (son of David) joined in 2007.
---
Our hygienist works for all four dentists providing routine hygiene treatment and oral hygiene instruction.
Our four dental assistant staff are very competent, well qualified and are comfortable discussing most aspects of dentistry with our patients.

Our receptionist is very able and operates scheduling etc. to suit our patients' needs, including immediate emergency appointments.
We believe that it benefits all patients that they know their Dentist both professionally and personally so that a strong level of trust can be established. All of us, either being from the town or being well known within the locality, allows for that trust to be formed. Our patients can also rely on the fact that, each dentist at Fermoy Dental Centre, being independent (i.e. not working for anyone else), has to stand over their work and this acts as a type of guarantee in favour of the patient.
Sharing common equipment keeps overheads down and allows us to pass on savings to our patients. It also means that there will always be someone available to see emergencies, including late evenings and Saturdays.

---
photo: David O'Meara
David and Andrew have established a reputation for Functional Jaw Orthopedics(Non-extraction Orthopedics) both in the locality and natoinwide and many patients travel to us from around the country for both this and TMJD pain holistic treatments. Recently Cian has embarked on the CFOO series of courses both here and in the UK and begun Functional Jaw Orthopedic Treatment also.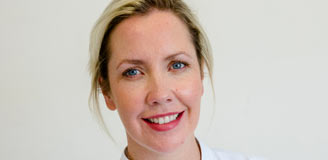 photo: Andrew O'Brien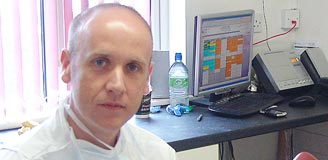 photo: John Mills
John has completed comprehensive training in Implant placement and tissue grafting and and is currently finishing a three year masters programme in Warwick university, he also has graduated from Kings College London with a masters degree in fixed and removable appliances. John operates using the Nobel Biocare and Biohorizons Implant systems. Cian has completed in house training with Bicon Implant systems in Boston and uses this system.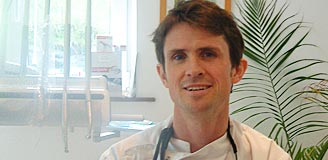 photo: Cian O'Meara